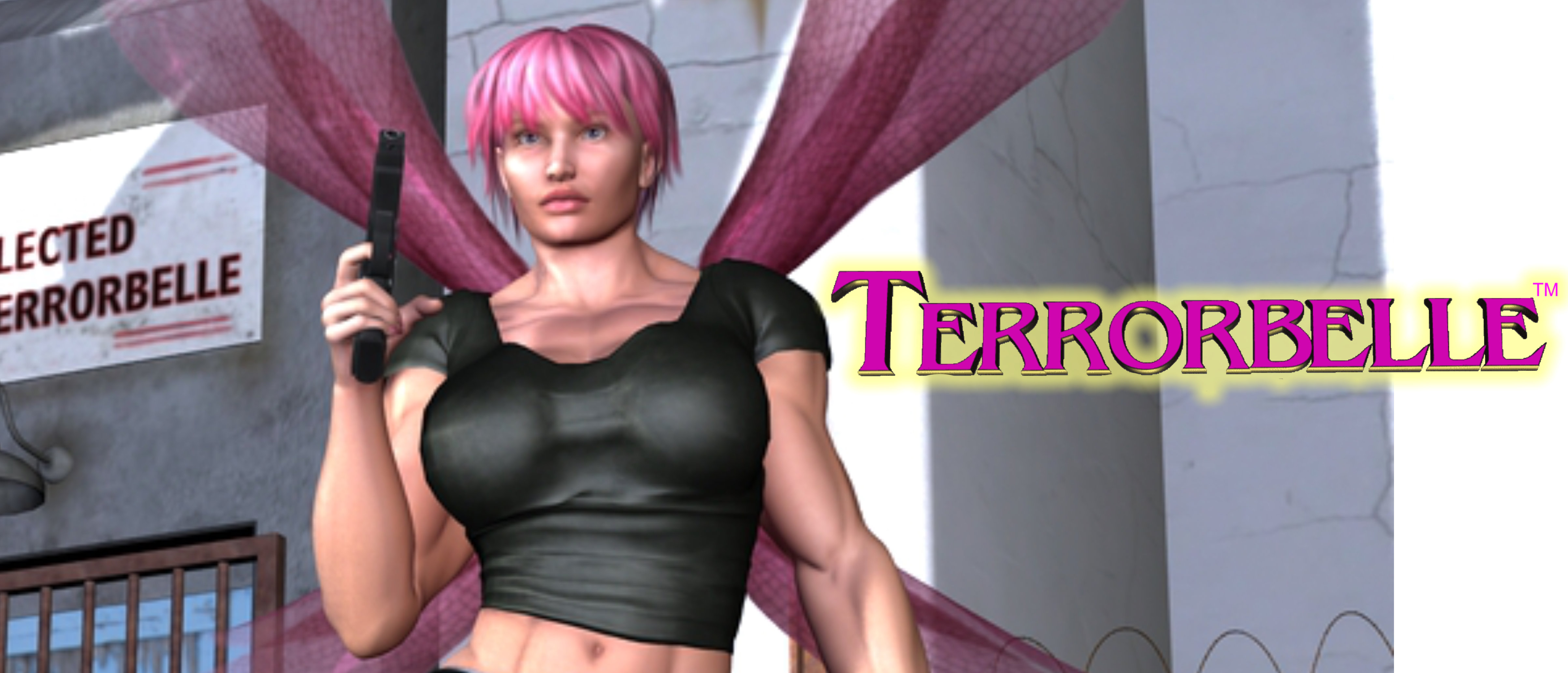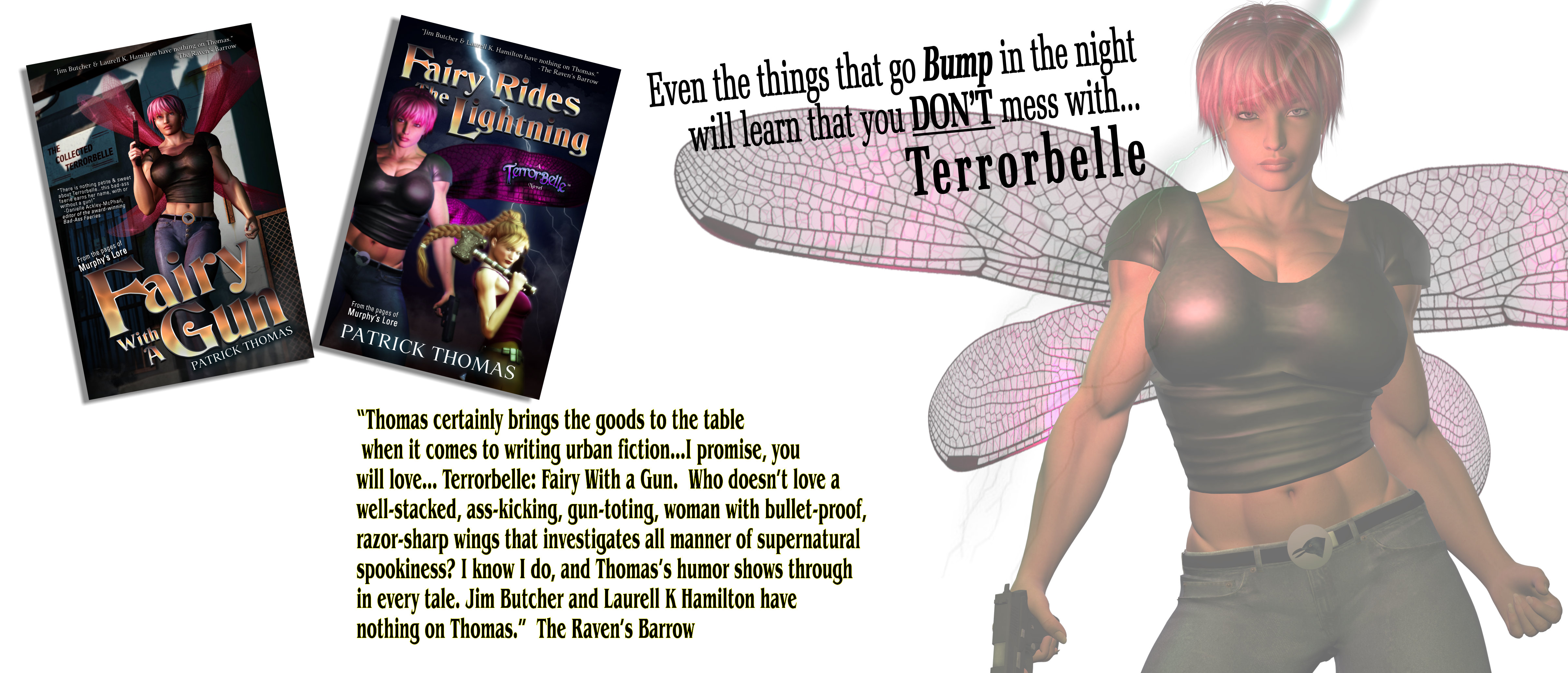 TERRORBELLE
Half ogre - half pixie and all attitude
Former soldier Terrorbelle moved from Faerie to NYC to work for Nemesis & Co.
FAIRY WITH A GUN
a Terrorbelle collection
      Against club crashing vampires, a serial killer werewolf who thinks pretty women should play Little Red Riding Hood to his Big Bad Wolf, Ancient creatures of darkness. the coprse known as Zombilicious, a girl gang gathering the Pink Death, a vicious trouser snake and the ultimate bad-ass some would say your best defense is a good offense. Those in the know will tell you the best offense is
Terrorbelle: Fairy With A Gun.
FAIRY RIDES THE LIGHTNING
a Terrorbelle novel
     A weekend getaway from New York City goes awry and Terrorbelle winds up in Valhalla where Thor the Norse god of thunder stands accused of murder. It's up to the gun-toting fairy and fellow Nemesis & Co. agent Rudy to clear the Valkyrie's father, that is if they can defeat a biker gang, outmaneuver a giant serpent, convince the imprisoned trickster Loki to help them, cool down a lust goddess, beat an evil dwarf, and face down Odin himself. Will it be enough to prove Thor's innocence before Odin's plans to delay the end of the world are destroyed? Or will they end up qualifying for Valhalla themselves? Only one thing is certain- The bad guys are about to learn that anything can happen when
FAIRY RIDES THE LIGHTNING.
Praise for Terrorbelle:

"Thomas certainly brings the goods to the table when it comes to writing urban fiction…I promise, you will love… Terrorbelle: Fairy With a Gun. Who doesn't love a well-stacked, ass-kicking, gun-toting, woman with bullet-proof, razor-sharp wings that investigates all manner of supernatural spookiness? I know I do, and Thomas's humor shows through in every tale. Jim Butcher and Laurell K Hamilton have nothing on Thomas." The Raven's Barrow

"There is nothing petite & sweet about Terrorbelle… this bad-ass faerie earns her name, with or without a gun! If you like your action with a twist of humor, check out the work of Patrick Thomas." – Danielle Ackley-McPhail, editor of the award-winning Bad-Ass Faeries

"I Love Terrorbelle… She's one badass fairy gal." -Ida Vega-Landow, The Journal of the Lincoln Heights Literary Society